Author: Matt Garafalo

​What's up fellow nature nerds? Hopefully everyone following our project is getting as excited as we are to collect some cool bugs! So we just arrived in Maine this past Friday with our fearless leader, Dr. Allyson Jackson, at the helm. The rest of our crew (Veronica, Alex, Daniel, myself, and of course Ben the Dog) has since been settling in. Our mission is being fueled by lots of coffee and PB&J, and only the finest gourmet dog food. We've begun to explore the nearby town of Ellsworth, and the beautiful expanses of Acadia National Park. Maine is truly picturesque, and definitely a lot colder than New York. So far we've tested out some of our bug collection methods at our field sites and they've been pretty successful. We've already got a ton of creepy crawlies from both the aquatic and terrestrial realms, and we're super excited to have our citizen scientists come out and help us, and see what they find! We are in the process of deploying some of our emergence traps at our field sites so we can see what insects are entering terrestrial food webs from the ponds and streams of Acadia. We'll be sure to keep you in the loop, but for now... we've got some bugs to ID!

Powered by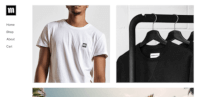 Create your own unique website with customizable templates.