We saw an explosion of beetle larvae at Marshall Brook this week. We never had seen these guys before but it was hard to miss them on Wednesday! Probably this represents some sort of synchronous hatching event and I have to think it could be some good bird food! We are still budding insect taxonomists so we aren't 100% sure what these larvae are, but our best guess is that they are larvae of the flea beetle. We had found the adult flea beetles in high abundance the previous weeks, so it makes sense that we might see a large amount of their babies now!

With some variation, you can see that our collection is showing fairly similar counts of the other insects across our dates. Exciting stuff!
Powered by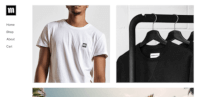 Create your own unique website with customizable templates.